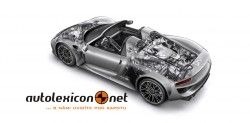 Information portal for automotive technology
Information about the site and how it works!
The autolexicon.net website is an independent internet portal functioning as an explanatory dictionary. The site focuses on automotive terms and automotive history. In our online explanatory dictionary you have the opportunity to learn a lot of important information for free that you will not find elsewhere.
The site is constantly evolving and we are adding new terms every week. The articles are designed to be as concise and clear as possible, without unnecessary theory. We try to process the newly added entries in such a way that they do not offend the expert and at the same time the layman does not get unnecessarily lost in them.
Ing. Jan Sajdl, Ph.D. – publisher, author of the project
Ing. Vlastimil Flodrman – editor, expert advisor
Ing. Michal Studený – editor, expert advisor
Ing. Ondřej Medůna – expert advisor, language correction
Bc. Kateřina Sajdlová – language correction
Bronislav Mocek – English translations, IT support
autolexicon(at)gmail.com